Our family loves Lake George and we want you to love it, too! We're happy to share everything we know about the area with our guests. Whether you're looking for family-friendly fun, a romantic getaway for two, or an unforgettable vacation with friends, we offer local insights and experts tips to help you plan the perfect Lake George vacation.
For additional information about the Adirondack region and our Lake George cabins and suites, give us a call at 518-505-1987 or contact us online.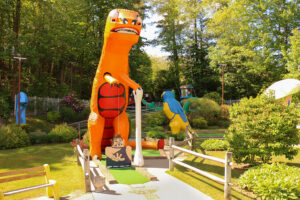 With four mini golf courses in a four-mile stretch, and more just a few miles down the road, Lake George...
Read More >